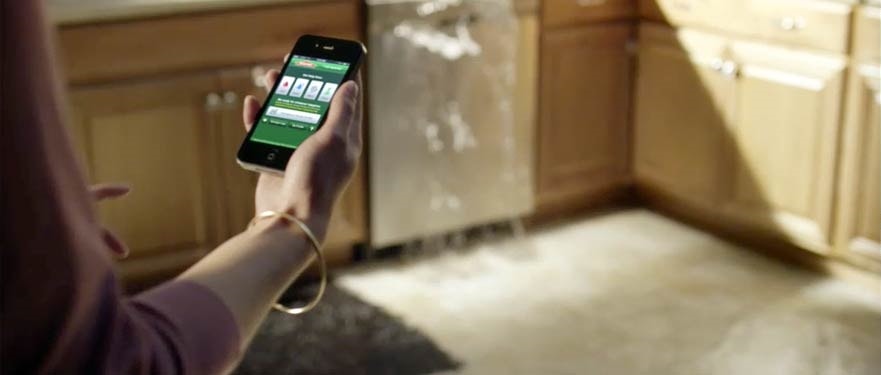 Water Damage Emergency Tips
What you can do until help arrives
Water Tips  |  Fire Tips   |  Biohazard Tips   |  Mold Tips
SERVPRO of South Pasadena/San Marino is and will always be your water damage experts, with more than 30 years servicing local homes and businesses. As your water damage first responders, SERVPRO of South Pasadena/San Marino arrives quickly to the scene to assess damages and provide emergency services if necessary. Utilizing cutting edge technology to detect moisture, we can quickly identify affected materials and calculate how to effectively dry out materials. Seeking to prevent further damage, technicians will extract water and set up industrial-powered machines to begin drying your property. Documenting each step of the way, we use advanced internal software systems to provide drying reports, photographs, and other information to your insurance company, so you can be assured that the entire restoration process is efficient both on and off the job site. SERVPRO of South Pasadena/San Marino will then finish the job by professionally cleaning and sanitizing your property, making it "Like it never even happened."
Have Water or Flood Damage?
Call Us Today @ SERVPRO of South Pasadena/San Marino – (626)799-1762
Have A  Water Damage Emergency? Call (626) 799-1762
What To Do After Flooding
Remove excess water by mopping and blotting.
Wipe excess water from wood furniture after removal of lamps and tabletop items.
Remove and prop wet upholstery and cushions.
Place aluminum foil or wood blocks between furniture legs and wet carpeting.
Turn air conditioning on for maximum drying in summer.
Remove colored rugs from wet carpeting.
Remove art objects to a safe, dry place.
Gather loose items from floors.
What NOT To Do After Flooding
Don't leave wet fabrics in place. Hang furs and leather goods.
Don't leave books, magazines or other colored items on wet carpet or floors.
Don't use your household vacuum to remove water.
Don't use television or other household appliances.
Don't turn on ceiling fixtures if ceiling is wet, and keep out of rooms where ceilings are sagging.